What sub-optimal water intake looks like in the modern day worker
Updated at 2020-05-28 03:16:06 Posted in (Primary)General,
Leanne Aster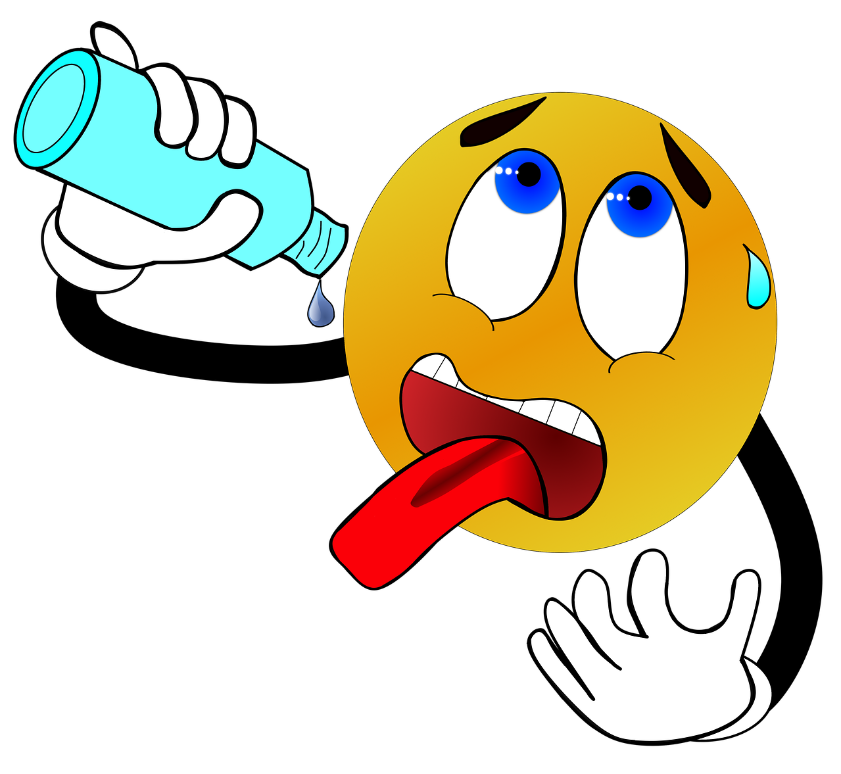 IS POOR WATER INTAKE CAUSING YOU SYMPTOMS?
The fact that human beings require water to survive has definitely been known since, well, forever. Three days without water and most of us won't last much longer. However, one of the main things I see in my clinic is the full-time worker (often in an office) who comes in with chronic health issues and when asked about their water intake – it is often well under the suggested daily intake. Some people even go days without drinking a glass of water. Dehyration is obviously well known, and in extreme conditions can lead to death. Yet a lot of people still don't get enough water. Even for myself I know there have been days where I have been oblivious to how little water I am actually drinking, especially when it's busy or the weather is fairly cold so you don't feel thirst as easily as you do in warmer weather.
So what are some of the symptoms that can manifest in the average full-time worker (or anyone really)? Headaches and migraines can be common – especially if it's combined with working at a computer for long periods of time and especially if you are inside with air-conditioning. Other symptoms may be having dry, chapped lips. If you find yourself reaching for lip balm – ask yourself how much water you have had that day. If it's been a while since you had a glass of water - it's time to drink up! Make a habit of drinking water rather than reaching for the chap-stick.  What else? How about fatigue? This is extremely common in a lot of people – chronic ongoing fatigue. As it turns out, hydration isn't just essential to ensure we don't die – it's a major key role in our body's homeostasis (balance) on both a physiological and cognitive level. Drinking water just to remain alive is one thing, drinking the right amount of water to function at an optimal level is another thing altogether.
Back in 2012 there was a study done among 20 healthy women – all who were deprived of water for just 24 hours so they could observe changes in selected mood and physiological parameters. The symptoms these healthy women started to experience compared to a healthy control group included a progression of confusion and fatigue alongside a decrease in physical strength and alertness. What was particularly interesting about these symptoms is that two of these symptoms – fatigue and vigour (energy levels) were not improved after water was re-introduced. Therefore if you are someone who suffers chronic sleep issues, fatigue and often feel weak or lethargic – check how much water you are drinking on average every day. This may be one of the hidden causes you didn't even consider.
Other changes in this study included less urine output (and more concentrated urine so darker in colour), as well as an increase in heart rate. When urine becomes less frequent but more concentrated, it means we are not flushing toxins out of our body as successfully as we should be. For those who are prone to things such as urinary tract infections – this is also another reason to ensure you are getting enough water as it also allows things like potentially harmful bacteria in the urinary tract to increase. And for those suffering constipation – the same thing applies. If you don't get enough water each day, it is much harder on your digestive system to flush out all the toxins that builds up over time. An increase in heart rate is extremely important to take note of as something as simple as drinking an optimal level of water daily could help reduce risk of cardiovascular issues in the long term. Given that cardiovascular disease is one of the leading causes of death among Australians, this is definitely worth taking note of.
There was also another study which looked at the difference in cognition and happiness between a group of children who could drink water compared to a group of children who had no access to water (obviously only for a short amount of time). In this study they found that 45 minutes after drinking water, happiness levels were markedly higher in the water group compared to the group of children not drinking water. So for those who have children with lack of concentration, mood swings and some of the other symptoms listed above – check how much water they are drinking each day. Especially when they are at school or away from home – it may be as simple as that (not always of course – but definitely worth checking).
So how much water should we be drinking? For the average adult female – about 2-2.5L and for the average adult male – 2.5-3L. Having said that, we are all different and therefore it may be slightly different how much we need – however as long as it's definitely 2 litres or above then that's a good starting point. Another way to know is to pay attention to your body – look for the signs and symptoms which could be associated with sub-optimal hydration (ie dry lips, confusion, brain fog, fatigue etc). But the most important thing is getting into the routine of having an optimal level of water every day, not just when you notice the symptoms. As found in that study, by the time you feel fatigued and weak, a glass of water won't immediately make those symptoms improve. Obviously for ethical reasons these studies are very short term (you can only deny water to study participants for a small amount of time!) – and yet look at the changes which occurred in these women after 24 hours only!
So drink up everyone – your health depends on it.