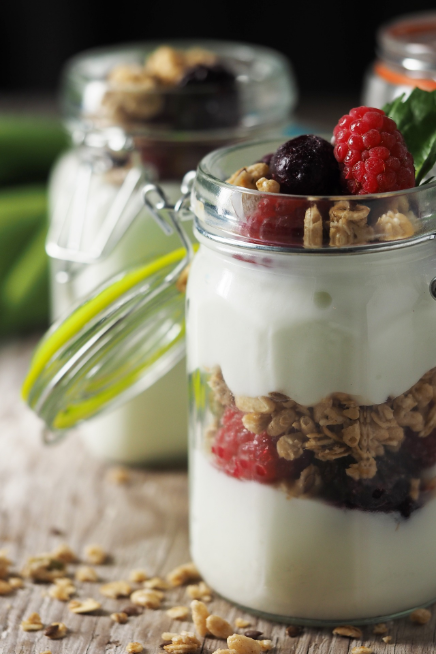 Why Nutritional Medicine?
In today's world, our bodies have a lot to cope with. From the food we eat, to the water we drink, the supplements and medications we take, the numerous chemicals exposed to us on a daily basis and not to mention the stress we deal with – it's no wonder we're seeing an increase in chronic disease and poor gut health.
Nutritional medicine focuses on healing through the application of whole foods, healthy lifestyle changes and supplementation in order to work towards optimal health and abundance.
Nutritional medicine takes a holistic approach by looking at the effects of nutritional and environmental factors on human health and well-being - including physical, emotional and spiritual well-being. It utilizes traditional food wisdom as well as the latest research in evidence-based practice. Nutritional medicine focuses on treating the underlying causes rather than just the symptoms.
ABOUT LEANNE ASTER
- Clinical Nutritionist, BHSc (Nut Med)
I am a registered clinical nutritionist with the Australian Traditional-Medicine Society (ATMS) & I have a keen interest in chronic illness. I focus particularly on gut health in my clinic, especially in regards to digestive processes and the microbiome (our 'gut bacteria') due to its significant role in health and disease. Through my own chronic battles with poor gut health & autoimmune issues in the past to now working as a clinical nutritionist; I love to dedicate my time to helping others with their own issues - either through prevention or management of chronic disease. 
Given my own battle with health issues (which included severe food sensitivities, chronic parasitic & fungal infection, SIBO & IBS-type symptoms, eczema, severe fatigue, brain fog & chronic urinary tract infections) I fully understand the loss of control as well as the fear and frustration one feels when illness has taken over and left you feeling helpless. When i first became quite ill as an adult, I felt like food had become my worst enemy and I was trapped in a terrible loop I couldn't get out of. 
My journey back to health was a slow and arduous process, however, today I wouldn't trade it for anything given it has led me to where I am now. I truly believe in the power of utilizing nutritional medicine as a way to enhance the body's own defense system and to restore health and balance to the body. I now have a deep passion for helping others improve their health (physical, mental & spiritual), but more importantly to help others feel like they can, as much as possible, take back control of their life. 
"

Your body will often tell you when something is wrong; the key is learning how to listen.