Easing Digestion with Soaking: nuts, seeds, grains, legumes
Updated at 2020-06-05 06:01:00 Posted in (Primary)General,
Leanne Aster
Why Soaking?
For those suffering digestive issues, a good idea is to soak your nuts, seeds, legumes and grains in clean filtered water. That way, the enzyme inhibitors which are naturally present in these foods (phytic acid, tannins and goitrogens) can be reduced which enables easier digestion. It also increases the absorption of various minerals such as calcium, magnesium, iron and zinc and can allow proteins to be more readily available for absorptions, as well as improve the taste of these foods!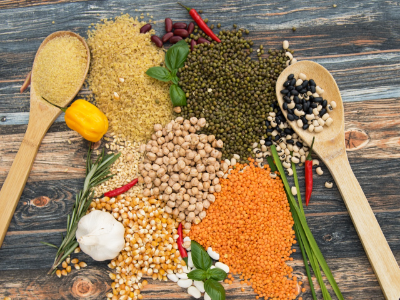 Dried Legumes
Before washing them – spread them out and sift through to check for and remove any small stones, debris or damaged legumes or beans.

Rinse thoroughly under water for 1 minute

Place beans into a saucepan with 3 times as much water (ie. 1 cup beans to 3 cups water) then boil for 2 minutes, take the saucepan off the heat, cover with a lid and let it soak for 2 hours (see below for another method)

Drain the liquid and rinse thoroughly under water again

Place the beans back in the saucepan and add water so that it is at least 1 inch above the legumes

Bring the legumes to a boil then reduce to a simmer

Cooking time will generally take about 1 – 1.5 hours.

After the legumes are cooked you can then add salt, pepper, flavouring etc (not during the cooking process)

Once cooled down beans can be placed into a container and kept in the fridge to add to meals over the next few days.
Note:  Another method is to simply soak the beans in water for eight hours or overnight, placing the pan in the refrigerator so beans will not ferment. Before cooking, regardless of method, drain the soaking liquid and rinse the beans with clean water.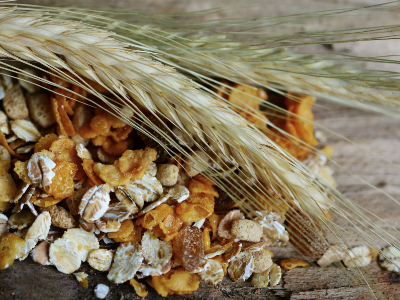 Whole Grains, nuts & seeds
Whole Grains:
Most grains can be soaked overnight in a glass or ceramic container with clean warm filtered water to neutralize the enzyme inhibitors and encourage the production of beneficial enzymes. If you eat organic grains such as quinoa, millet, rice or wheat then this process can be done from 12-24 hours. After the grains have soaked – ensure to rinse them thoroughly and then you can cook them in fresh water.
Nuts and seeds:
For nuts and seeds – they generally contain the same amount of phytic acid as legumes and grains, however as people generally don't eat as much nuts/seeds in one go – they are often seen as less problematic. Therefore you may only have to rinse and soak raw and unroasted nuts (if possible, organic) in a glass or ceramic container of filtered water for 4-5 hours at room temperature. If you are not consuming in the next day or so, you will need to then dry them thoroughly by placing them directly in the sun, in an oven on low (no more than 50 degree) or in a food dehydrator. Ensure they are thoroughly dry before storing in a sealed container. 
Use as 2 to 1 ratio for water to seeds/nuts and you can also add a dash of apple cider vinegar to aid the process.